The upcoming fight which involves Robert Whittaker has changed quickly. There was a twist that we could follow.
Back then, we knew that he would take on Paulo Costa. However, it will be no more. Robert Whittaker will fight against Kelvin Gastelum instead.
The upcoming bout will take place on April 18 in Las Vegas.
Paula Costa withdrew from the fight card because of his illness. Since he needs to take more time to recover, there is no way to prepare for the upcoming bout.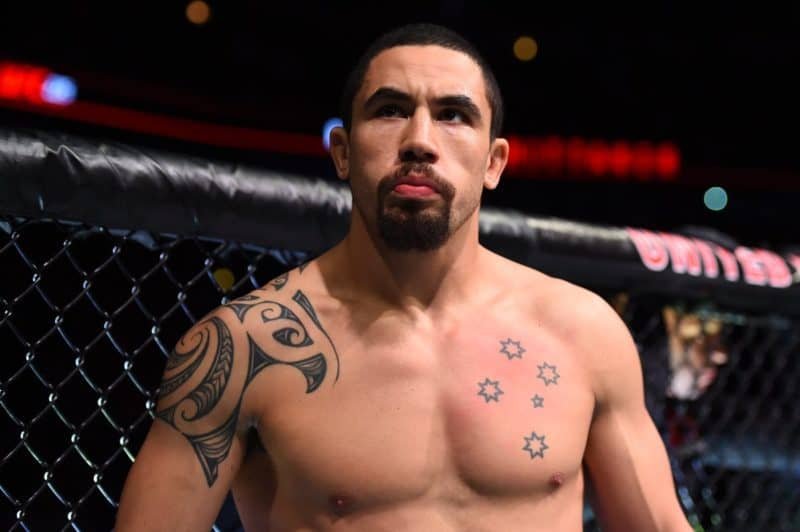 As we know, Whittaker is no.1 contender in the middleweight class. His current record is 2-0 in 2020. His two previous fights were victorious against Darren Till and Jared Cannonier. But before that, he lost his belt back in 2019.
Since then, he has been preparing for his title.
So, let's talk a bit about Whittaker's next opponent. Kelvin Gastelu is currently 8# ranked contender. In the latest fight, he won over Ian Heinisch through unanimous decision. Meanwhile, Whittaker's team has actually proposed the rematch for the title against Adesanya after Costa backed off.
In the upcoming fight, Whittaker will have another chance to earn the crown after being stopped by Adesanya in 2019.
So, the officials have confirmed that Paulo Costa will be out for the upcoming fight. Robert Whittaker's team asked for the rematch with Middleweight champ Israel Adesanya.
We were excited back then. But apparently, destiny is heading in other directions. The other party refused the request. As a result, Whittaker will take on Kelvin Gastelum instead.
We also knew that Adesanya experienced the first UFC loss. As cited by the trustworthy source, the fighter stated that "it is what it is".
Costa will need to take time to recover from the "severe flu". There are some speculations about Costa's conditions but we can be sure it is not because of the pandemic.
There were some talks about rescheduling the bout which involves the same fighters. But as usual, the officials will likely replace it with another bout.
With Costa withdrawal, there were many windows open to Whittaker. One of them is the rematch bout with Adesanya. But probably because losing to Jan Blachowicz, fight to take on Adesanya is also not viable.
While Whittaker has ever won against Darren Till, Adesanya reportedly is considering making Till as his next opponent. Well, it is going to be interesting about what will happen in the future. 
Also read this – Losing at UFC 259, Joseph Benavidez Stated His Reflections