Aljamain Sterling, the renowned UFC Bantamweight, will undergo serious surgery to fix his neck issue. Apparently, he has been dealing with this matter for nearly a decade.
As recorded by the mass medium, he would take this to return to the action before the end of this year.
Another good fact is that he became the first fighter in the UFC to attain the champion crown via disqualification.
Back then, he grabbed it from Petr Yan because of the illegal knee movement which automatically disqualified the former champion.
Yan downed sterling in the fourth round by illegal kneeing. Sterling wasn't able to proceed with the fight. But then, the officials decided to disqualify Yan, resulting in transferring the title to Sterling.
There have been a lot of speculations after the fight, procuring the possibility of the rematch. According to the news catchers, the UFC is cool with the rematch that involves Yan and Sterling.
Of course, it will likely happen after Sterling recovers from his neck surgery.
Sterling stated that he would need around three months to fully heal his neck. And he could start doing cardio to get himself ready to get back to the Octagon.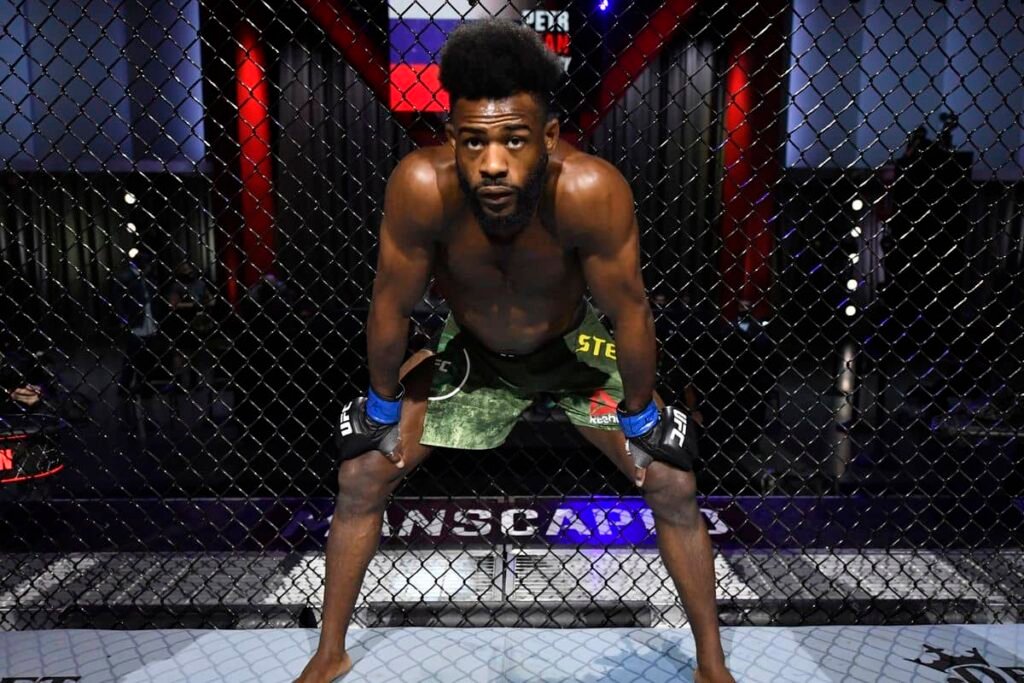 The physicians wouldn't allow Sterling to take the particular fight until his neck is fully healed. Although five months is the ideal time, three months can be safe enough to start his cardio again.
The faster he heals up, the faster he will get back to the Octagon. If you are a fan of the fighter, you surely want to see him in action again faster. Guess we'll find out in the next three months. If he can recover fast, there's a possibility that he will be participating in the next UFC fight card.
Besides the neck injuries, he had also been suffering from a shoulder injury, a herniated disc injury, and torn left bicep. However, the only injury that needs surgery is his neck.
If the thing goes well, he just needs to sit back and relax until October. We need to wait a little longer before the rematch happens between Aljamain Sterling and Petr Yan.
The officials expected to book the rematch of the fight. No matter how we look at it, both fighters' fans deserve a good ending of the fight: the fight which is fair. Stay tuned in the respective social media to get updated with the status of the fight.
Read this too – Holly Holm Withdraws from Bout Against Julianna Pena