The fight, entitled Holly Holm vs Julianna Pena, will no longer be available in the UFC schedule. It is because Holly Holm has withdrawn from the fight card of the UFC Fight Night clash that will take place on May 8.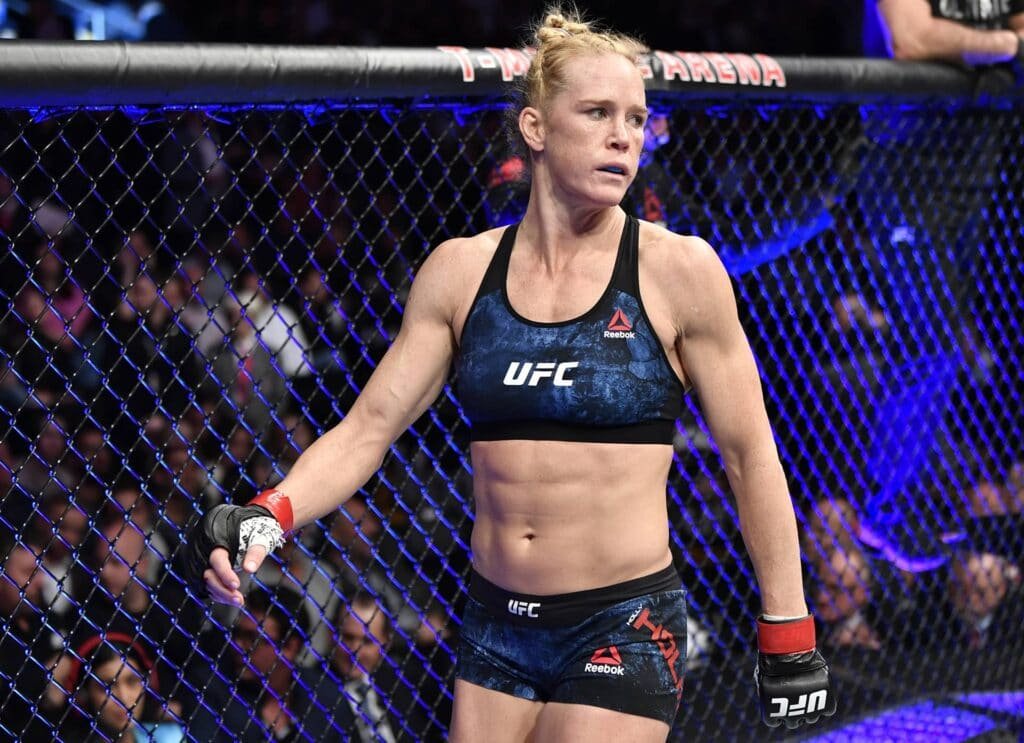 The public has actually known the information first from Pena via her tweets on her official Twitter account. Back then, there have been speculations about the reasons why Holly Holm pulled off from the fight card because there was no official statement released by the respective fighter yet.
Julianna Pena stated that she had just been informed that Holly Holm was injured and had pulled from the scheduled bout. She also wished for Holm's full recovery.
There is no confirmation whether Pena will remain on the fight card or not. Instead, Pena wouldn't back off to respond to the bout against two-division champ Amanda Nunes. However, Nunes didn't respond to the callout.
Nunes also said in the press conference that Pena could fight Germaine. Nunes hasher good reason. She had to get in the mix when it comes to weight. She claimed that she was pretty heavy so that she would take into consideration her diet. Nunes also added that she was going to fight whoever Dana White assign for her opponent.
So, how's the fight going to be? The UFC Fight Night has not yet made an official headliner or location.
So, let's get back to Holly Holm's injury. According to a trustworthy source, Holm revealed that she has a kidney issue which forced her to pull off the upcoming fight card.
She hoped to rebook the flight with Julianna Pena. The ex-champion of bantamweight is hoping that she can put her name again on the fight card against Julianna Pena when she already recovers from her injury.
On Tuesday, Holm released an official video to explain her condition and the latest situation, as well as the possible future of the bout. She was also hoping to return sooner than later. When it comes to her comeback, she emphasized that it shouldn't be too long to wait for her to get back to the competition.
She had super abdominal pains which needed to take care of. She explained it as a recurring situation. Her condition name is hydronephrosis. It is the condition where the kidney does not drain the bladder correctly. It happens because of the build-up of urine in her kidney.
Let's hope for a quick full recovery for the fighter so that we can welcome her again in the Octagon.
Read this too – UFC 262: Extended Showdown or Another Beatdown?