The world has been speculating about the future of the trilogy fights that involve Conor McGregor and Dustin Poirier. Some said that it has been off because of the charity donation dispute.
Back then, Poirier tweeted in his official social media account claiming that McGregor didn't follow through with his pledge to donate half a million dollars earned from the fight to the charity.
Initially, the fight is going to happen in July.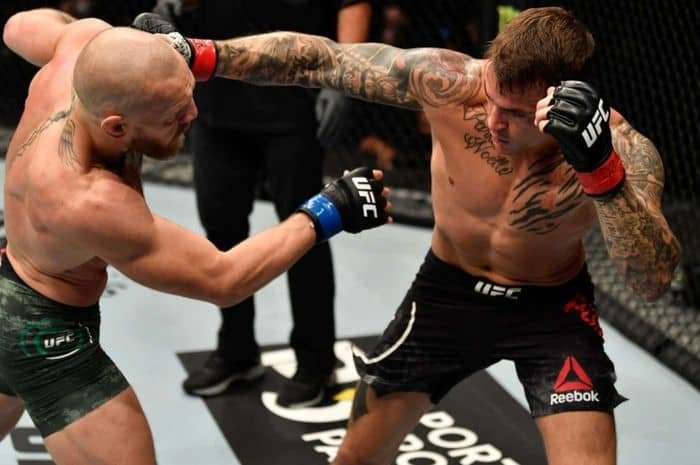 Poirier won over McGregor at UFC 257 in January. The officials were willing to set them up again for the third time on July 10. Both fighters claimed that they had signed the contract for the particular fight.
But we have been in the dark about the official fight that would take place. McGregor said that he would find another opponent if the fight is off.
And yesterday, McGregor tweeted that he was going to fight someone else on the 10th.
The rumors were there but the news quoted that it was because of the failure of deliverance in donating the money to The Good Fight Foundation.
Poirier accused McGregor that the respective fighter failed to deliver the promise to donate the aforementioned fund. Apparently, the Twitter messages traded between the two sides.
Back in January, Conor McGregor was losing to Poirier. That triggered the other side to seek revenge. In the first encounter, the "Notorious" won the match.
McGregor promised that he would donate $500k to The Good Fight Foundation bank account. However, Poirier stated that McGregor failed to deliver his promise.
For those who haven't known about it, The Good Fight Foundation is the charity set up by Poirier to help communities who are in need in the area of Louisiana.
Poirier tweeted on Sunday suggesting that McGregor didn't keep his promise.
Conor McGregor's reactions looked furious about it.
McGregor insisted that the trilogy fight against Dustin Poirier was off after the revelation of the donation issue.
McGregor told Poirier that he would pay with Poirier's brain for the attempt of smearing his name. He stated the statement with anger in the later announcement.
The Irishman confirmed that he was going to fight another fighter in the upcoming fight that will take place on July 10.
McGregor also didn't plan to pay 500k or anything. The fight is officially off. And he is going to fight someone else on the 10th.
Audie Attar, McGregor manager also nodded that Poirier has such a bad move. The Poirier remarks have drawn fits of anger on McGregor's side for sensible reasons. Back then, the Notorious Steam assisted Poirier to get the better deal from the UFC.
Also read this – Joe Rogan Podcast Content is No Longer Available?