The UFC events have always attracted a million viewers across the globe. And if you are one of them, you might want to take a chance to get to the venue where you can witness all of the action by attending the octagon. While for some people it is a rare experience that they won't be able to get, you can actually make it if you can reserve a UFC ticket online.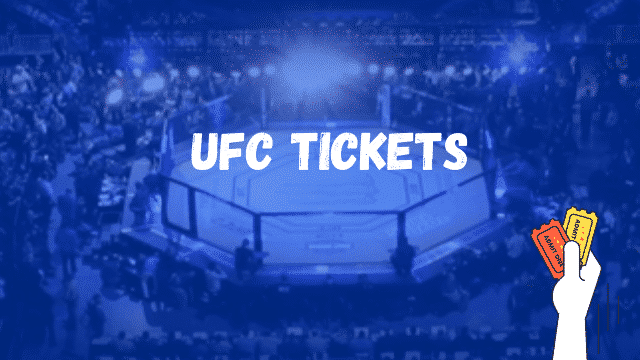 The officials usually release the tickets for the specific event months to weeks prior to the fight. So, it is ideal to book the tickets as early as possible. If you are wondering about a last-minute purchase, you can do this too but be prepared for more expensive pricing.
To see the complete information about the available tickets, the best way is to confirm the information by yourself at the official site. A good start will involve visiting UFC.com in its Tickets section.
The second thing you could check is the official site of the venue which hosts the particular event. For instance, for the UFC 265, Toyota Center in Houston will host the bout. You could take your chance to go to the official site of the venue for further information.
There are also other sellers that you can check such as AXS, Vivid Seat, Stub Hub, and so on. The prices of the tickets on each site might vary. It does not hurt to visit multiple sites and make comparisons before deciding from which you want to purchase the tickets. TicketIQ would be the first I recommend if you are looking for a ticket from the secondary market. It offers a good refund guarantee.
Toyota Center is planning to have no attendance restrictions for UFC 265. So, it will host the full capacity. There will be around 20,000 fans who attend the venue to see the main card.
Quick Links:
During the pandemic, safety is paramount. Before you purchase any ticket, it is important to comprehend the obligatory health and safety protocols for covid-19. The complete information about the protocols is available on the UFC official site and Toyota Center official site. But if I may conclude, the protocols revolve around:
Three-layer masks
No bag policy
Health questionnaire
Contactless ticket office
Contactless entry
Physical distancing
Cashless transactions
Concessions
It is wise to cover all of the important things above. Not only for your own safety and wellness, but you will also directly contribute to the fight against the pandemic. The CDC has made it clear with its protocols to suppress the number of infections.
All in all, good luck in reserving your tickets and staying safe!