You remember that the action figures were in the "dolls" category when you are browsing around the toys in your favorite department store. But action figures are more than just dolls. There's an "action" part in this kind of toy. That means you can move your doll's arms and legs. And when it comes to the action figures to portray your favorite characters, there will be hit or miss. If you have been spending long enough time browsing around UFC action figures, you'll agree that there are a lot more misses than hits.
The UFC had worked together with Jazwarez to produce the UFC exclusive toys. And you've guessed it right. It is all about the action figures.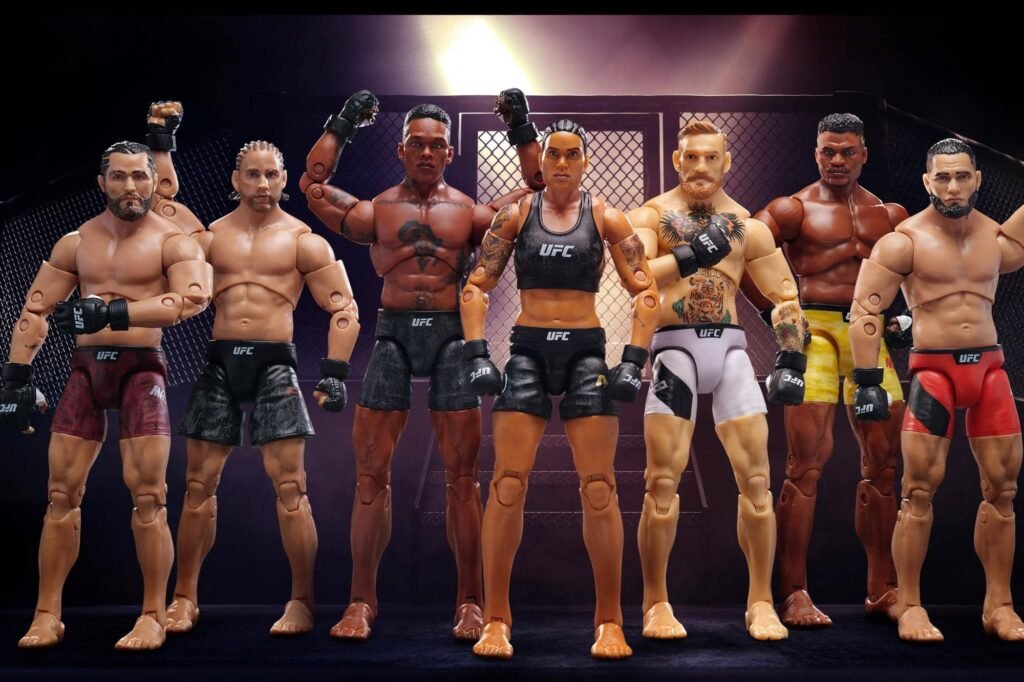 Jazwarez always comes up with the new series of UFC action figures. And they are not dolls. There are action figures that you can officially get including Donald Cerrone, Khabib Nurmagomedov, Conor McGregor, Jon Jones, Daniel Cormier, Max Holloway, and so on.
As expected from the official providers, these action figures come with clean and nicely designed packaging that will attract the audiences and UFC fans in common.
As you get the package, you don't have to replace the box with another display box since it is already great. You can start displaying your collections in the box.
And then, you can see the figures are very great. We know that it is going to be a huge game-changer in the world of sports merchandise. You don't have to get stuck with the boring merchandise from time to time since you can turn into the action figure genre fans.
Jazwares has a great record in producing action figures for a lot of stuff from Fortnite, Marvel Avengers, AEW pro wrestling brands, and so on. So, it is not surprising that the brand moves to the UFC to produce great UFC figures for the avid fans of the sport.
Besides the nice package and action figures design, each UFC figure comes with the country flag, real cloth shorts, and two heads as well as two sets of hands.
The sets of hands are closed and open hands. the heads come with two modes: normal and rage.
All in all, these figure sets are worth checking out at the official UFC shop store. You don't need to worry about the quality, the satisfying stars from the UFC collectors have proven it by themselves.
Also read this – Alex Volkanovski Tests Positive for Covid-19