Now that the Covid-19 restrictions have been lifted, Dana White has proposed his next plan for the UFC. He wants to organize the UFC event in Texas as soon as possible. So, what does it mean then?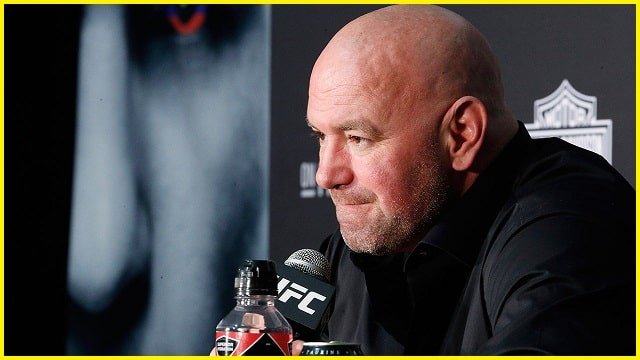 Simply thought, it gives the opportunities for the avid UFC fans to come to the venue to see their fighters fight in the octagon. And by the lifted restrictions, we could expect the full crowd in the venue at Texas.
In 2020, we rarely saw the sport events, including the UFC.
The UFC itself hasn't done the show in the US in nearly a year. But with the recent changes on the Covid-19 restrictions, it doesn't matter anymore. The UFC President Dana White has announced his interests to hold the UFC event in Texas on the nearest date as possible.
He stated this interest back in the UFC 259 pre fight news conference.
Texas Governor Greg Abbott has recently lifted the Covid-19 restrictions, opening the opportunities for the crowd to strive again. That includes removing the capacity limits for sport facilities. As confirmed, Dana White started making calls to make sure that the city is up for the next UFC event. Although Dallas has had cold feet, Houston takes over to conduct the UFC promotion.
After the beginning of the pandemic, we know that there are many crowds who need to stay at home and view their favorite fighters at home. But if you're in Texas, you have this great news. Dana White clearly described the event as a "full crowd". That means you can reserve your tickets to be the attendees of the venue where the next UFC fight takes place.
Although the date is not yet available, Dana White stated that he would go in the next two or three weeks. The UFC officials are ready to roll as the first organizer to hold the sports event in Texas.
If things go smoothly, we can expect that the next UFC 260 on March 27 will come to Texas instead of Las Vegas. And perhaps the other scenario can be relevant to the UFC 261 that will take place on April 24.
White said that he was ready to move the UFC 260 to Texas. In fact, he wanted to move the UFC 259 to Texas if we can. As mentioned, he would be the first and go first.