For those who have been following Alistair Overeem, there is considerable news from him most recently. A day after the release from the UFC Alistair Overeem finally said goodbye to the company.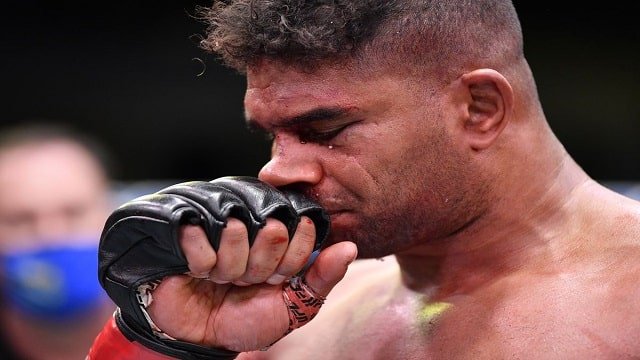 Overeem is not a new name in the world of the UFC. He debuted in the UFC promotion back then at UFC 141 in December 2011. At that time, he won over Brock Lesnar.
He stated that his final run had come to the end. It was a huge run for him when looking back at the 10 years of the UFC. For him, it had been an experience of a lifetime. He said huge thank you to the entire UFC staff, the fans, and the fellow fighters under the same flag.
He considered that his career in the UFC was the most relevant one in his entire career path. He also said special thank you to Dana White and Lorenzo Fertitta to make his career in the UFC really possible. At last, in his closing statement, he said "Fighting for all of you has been such an honor".
Overeem had been fighting for various promotions before finally joining UFC back in 2011. In November 2007, he was the first and only heavyweight champion in Strikeforce history. Back then, he grabbed the victory over Paul Buentello by TKO.
In 2011, UFC purchased Strikeforce. Thanks to that situation, Overeem made his debut with the company.
His first opponent was Brock Lesnar. The "Demolition Man" came up as his nickname after managing to win in the first-round by TKO. Overeem made a jump to the company and it looks like the best decision he ever made in his entire career.
He attempted for the heavyweight title at UFC 203 but he didn't manage it after losing to Stipe Miocic in the first round. The 40-years old fighter has recently lost to Alexander Volkov in the main event of the UFC Fight Night a month ago.
Also Read: Dana White's Plan after Covid-19 Restrictions Lifted
Overeem has been with the UFC company for nine years. During his career with the respective company, he has posted a 12-8 record with nine wins from KO or TKO. But in his entire MMA fighting career, he has a 47-19 record.
To confirm his leaving, he stated "The Final Run Has Come to an End".
He has released the very first statement after saying goodbye to the company.
We are pretty sure that it is a sad news for most Alistair fans. But there will be an end for everything.