For Megan Anderson fans out there, there will be time for the fruition of her rodeos. Megan Anderson has earned the title shot as she is going to take on Amanda Nunes in the co-main event of UFC 259 that will happen soon.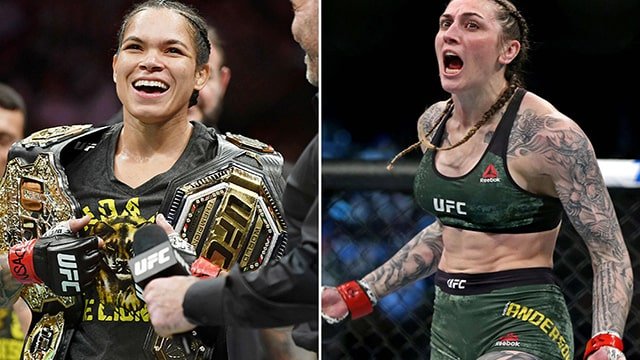 Megan Anderson's odds to win the fight have been long debated. Some people also speculated that the upcoming bout is going to be the biggest upset in the UFC.
Well, we know how cruel the criticism can be. Although some of the predictions do not favor the fighter much, the Aussie 31-year old fighter has been training hard to prepare for the prestigious bout against the lady legend of the sport. In this co-main event, it can be another huge step for her to have her title shot.
If you are thinking that it seems to go wrong about her matches, you are not alone. Megan Anderson agrees that her fight against Amanda Nunes is a mismatch.
But according to the mag, Megan Anderson didn't really pay attention to these speculations. She also stated that those folks who didn't favor her didn't matter at all since they didn't know what it was ;like to be in the cage fighting. She wasn't afraid at all. And she just needs to be confident with her abilities and capabilities to win the fight.
There's a reason why many believe that it is a mismatch. Amanda Nunes hasn't ever been losing in seven years. The undefeated record is a real deal to consider. However, it won't make Anderson back off. As she stated back then, she was confident that she could match up with the opponent. Anderson has such reach perks that Nunes can hardly match. Anderson is confident that her reach will cause a lot of problems for Nunes.
One thing we should really notice is that Megan Anderson has a 10cm height advantage. That means she will be able to reach Nunes first. Not to mention that the featherweight is the comfort area for Anderson. So, why won't she stand a chance to win the upcoming bout?
She also said that she felt great physically. She had been training for a while in the great camp to prepare herself for the bout. She feels strongest and fastest right now. All in all, she is in a good spot.