Recently, we have heard something surprising. The "Next McGregor", Adesanya has announced his interests to be the UFC's GOAT – Greatest of All Time. According to the mass medium, he wanted to "change history" in the UFC.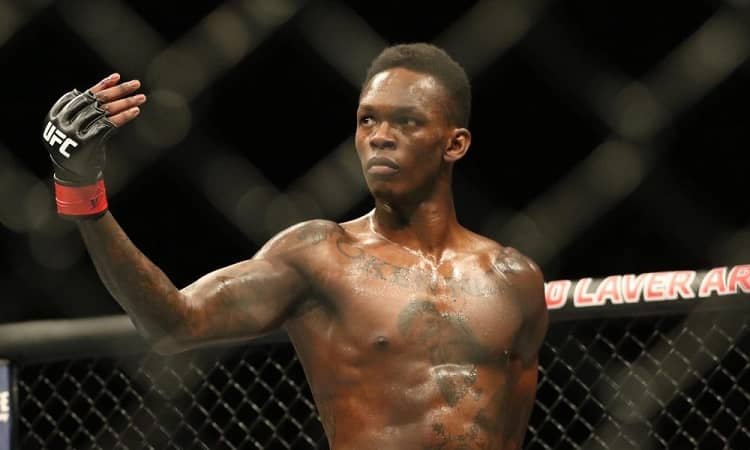 When we look at Israel Adesanya's point of view, it won't be surprising that the fighter is willing to do it. Well, so far, he has a 20-0 record in MMA. If he keeps going on, he could be the UFC's GOAT.
The fighter alone has believed that his final destination is to become the greatest MMA of all time. Of course, it will progress that the fighter should take.
In the upcoming match at UFC 259, on Saturday, he is going to take on Jan Blachowicz in Vegas. The upcoming bout is the UFC's light heavyweight title match.
In Friday's interview, Adesanya confirmed that he is going to change the game and change the history.
He stated that he came in here (UFC) just over three years ago and look what he had done so far.and he indeed had a long way to go.
So far, we can't overlook the fact that Adesanya has such top records. His achievement has confirmed the true potential that is close to the superstars like Conor McGregor.
As claimed by the fighter, the build-up should be happening on the Saturday's fight. Until then, we are only just speculating about the possible achievement that he can manage. If he manages to win the fight this Saturday, he is one step ahead to be the UFC GOAT.
Adesanya has such great background and origin when it comes to the UFC career. He came to New Zealand from Nigeria with his family at 10-years old. But since then, the surrounding didn't accept him for who he was. He was bullied by fellow students. Then he decided to learn martial arts to protect himself and family against the bullies.
Then he went to China in his early 20s to advance his set of skills of fighting.
With his achievements so far in the world of UFC, he has quickly responded that he saw himself to be the next McGregor.
For him, the next milestone was inevitable. Adesanya has only been in the UFC since February 2018. Before then, he had been spending his time competing in regional kickboxing matches. But he has found his true passion in the MMA Leagues. With the record standing at 20-0, it is truly fair to take the middleweight crown.