If you are expecting to watch UFC 264: McGregor vs. Poirier 3, there's a chance to expect to view the prelims too.
If that's the case, you have landed on the right page since I am going to tell you about how to watch UFC 264 prelims live stream online.
So, without further ado, let's explore the available options for you.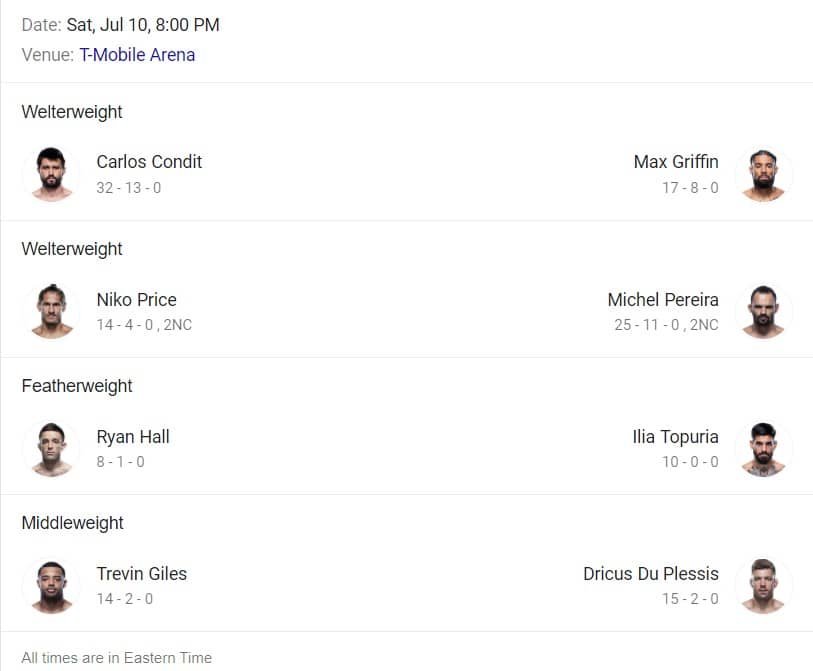 Watch UFC 264 Prelims Live on ESPN+
The official broadcaster of the UFC 264 event is ESPN+. Therefore, the viewers could open ESPN Plus or ESPN channel to watch the bout. You can choose either of the options.
For the ESPN+ users, you need to be a subscriber of the particular service to grant you the eligibility to purchase the UFC 264 PPV Main card. But if you haven't subscribed to ESPN+ yet, consider subscribing to a monthly or annual plan. If your only interest is the prelims, then there is no need to purchase the PPV event.
Also Check: UFC 264 live stream guide
Watch UFC 264 Prelims online Free via Live Streaming Services
If ESPN+ is out of your option, you could use your TV device instead to tune into the ESPN channel. ESPN can be available in your area in many ways. First, you could be getting it from your TV or satellite provider.
For the cord-cutters, consider picking ESPN+ or other live streaming services which include ESPN in their package.
One of the greatest examples that you can try is Fubo TV. In its package, FuboTV already includes ESPN. You can also get ESPN on other live streaming services like YouTube TV, Sling TV, and so on.
All you need to do is open the live streaming app on your device and tune into the ESPN channel. Fubo TV also comes with a free trial. So if you are a new user to any of these services, you can use this opportunity to watch UFC 264 for free on any device you like.
Keep in mind that the viewers can also use the ESPN app to watch the prelims for free. So as long as you have the TV streaming service credentials with your account, you could get access.
The UFC 264 is a split-broadcast event that is available on ESPN+, ESPN, and PPV. But you can see all of the contents in the ESPN app. The prelims will start earlier but not enforce you to purchase the PPV to get access.
If you're in the UK, you will need to tune into the BT Sport 1 HD. It is a service as a part of BT Sports Pass. Folks in England must wake up earlier since it starts at midnight. You can see everything on the BT Sport App.